Advanced Keyword Research ....The payback of your time spent doing this is ENORMOUS

Onsite Keyword Implementation....You'll learn exactly what to do and what NOT to do with your keywords

How to get QUALITY inbound links and why buying services to do this for you will hurt you more than you'll ever know (unless of course you attend Buttcamp and I tell you how it will hurt you)

Unbelievable YouTube tricks that can drive tons of traffic to your site 24/7 and all for FREE.

Why you MUST deal with social media . . . even though it's a pain in the neck and most of it is a big waste of time.

When to automate parts of your business and when you should ABSOLUTELY NOT automate parts of your business....if you don't know about this you are sure to get penalized and waste an enormous amount of time and effort.

How to build a big database of hungry potential customers....my database is why I'm sitting pretty today after all these years and why I don't have to put on this seminar if I don't want to.

How to become a product machine....plenty of fast ways to develop products. ....I even have a legitimate divorce series and I've never even been married !!!

You'll also get a chance to join "Antion's Army" to go against the bad apples in the seminar industry.
Click here to see what other professional speakers are saying about BUTT CAMP
Tom has spent thousands of hours developing this material and boiling it down so you can use it immediately. REMEMBER--Tom is no techie. He's a speaker and business person using technology to bring in the bucks with EXTREMELY LOW OVERHEAD.
Are you Techno Challenged?
Each paid admission gets one free admission for your teenager (who will probably be the one to explain everything to you) hahahaha please let us know if you plan on bringing your teenager and put their name(s) in the special comments of the order form.
National Speakers Association (NSA) and Toastmasters members get 25% discount.
(In the extra info area tell what chapter or club you currently belong to)

Pre-registration Sept 6 - 14 $147.00
At the door $197.00
phone 757-431-1366 or Tom's cell 301-346-7403
| | | |
| --- | --- | --- |
| | Discount Group | Regular |
| Pre-Registration | $110.25 | $147.00 |
| At the door | $147.00 | $197.00 |
If you are in one of the discount groups click here to register.
Regular registration click here
Past ButtCamp Graduates, Current Mentees and Past Mentees in Good Standing
Register for FREE by clicking here
Note: Please don't register if you are not 100% committed to attending. There will be a $100.00 no show fee assessed.
Can't make the live event. Join Tom's exclusive mentor program and get personal training from him for a year
http://www.GreatInternetMarketingTraining.com

Call 757-431-1366
Fax (757) 431-2050
Email orders@antion.com
Westin LAX room block is small so get your reservations in EARLY!
Click Here to Reserve Your Room Online
Call the hotel at 800.937.8461 and the group code is: TAI14A
Ask for The Tom Antion Event Sept 15 & 16 (special rate only $99.00)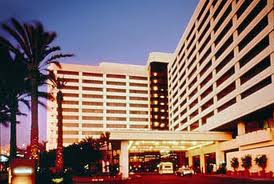 Gorgeous Westin LAX. Your FREE shuttle ride puts you just minutes from the airport.