Tom's New School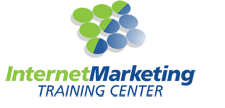 Click here to check out Tom's brand new book "The Ultimate Guide to Electronic Marketing for Small Business".

Check out Tom's New Edition of the Ultimate Guide to Professional Speaking! Arm yourself with the strategies and techniques to make the most money possible!

Visit Fatso Tennis and learn about Winning Tennis for the Overweight and Hopelessly Out of Shape". http://www.FatsoTennis.com

SmileTemplates - large selection of PowerPoint templates and backgrounds for presentations.
Are you ready for your future? Our doors are open. Visit our new Internet Marketing School http://www.IMTCVA.org

Amazing information if you do business on the web! Tons of tips and practices. http://www.IMTCBlog.com

IMTCSuggests.com - GREAT RESOURCE! Cheap or free solutions to creating a successful internet business.

- Follow Tom's Latest Tips and Resources.
TomAntion.blogspot.com
Tom Antion Suggests points out the tools and products to make your online life easier and more profitable. http://www.TomAntionSuggests.com